Cabin Crew Recruitment
We are currently recruiting Cabin Crew for Ryanair bases throughout the United Kingdom.  No experience necessary!
Apply Now
Contact us

Cabin Crew International is an official recruitment partner for Europe's favourite airline, Ryanair. We are currently recruiting Cabin Crew candidates across the United Kingdom for employment opportunities onboard Ryanair aircraft!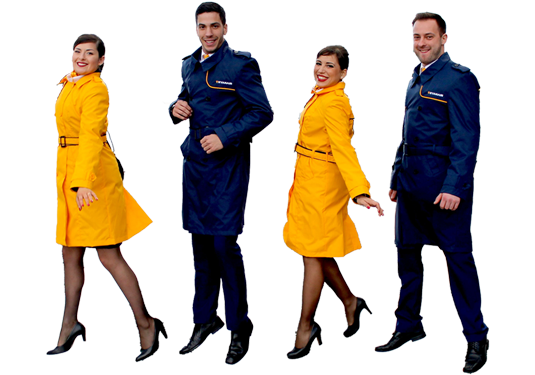 Apply now to attend an Online Interview with one of our experienced Recruiters!
Our Recruitment Team travel across the UK searching for the best talent and meeting some fantastic crew! Check out our social media for all the latest updates and Crew Shots!
Bored of working 9 to 5? Fancy working above the clouds? With flexible hours, a wonderful social life, travel and outstanding opportunities for promotion, cabin crew have the ideal job!
Frequently Asked Questions
What age do I need to be?
You need to be at least 18 years of age.  This is a legal requirement.
What languages do I need?
English is the only language spoken onboard the aircraft.  You must have a good level of english to be able to carry out the duties.  Extra languages are beneficial, but not a requirement.
What Passport do I need?
You need to have a full UK or EU passport with the full right to work and live in the UK. Also, full unrestricted right to travel to any of our Ryanair destinations.
When can I start working?
We have multiple training courses each month in the UK! You can get started right away after your successful interview!

Address
TeamRecruitment@CabinCrewInternational.co.uk
© 2021 Cabin Crew International Ltd. registered in the United Kingdom, Company Number 11306331
DESIGNED IN UK.  ALL RIGHTS RESERVED.